Weight Loss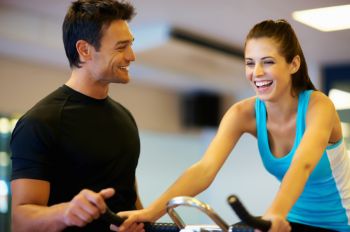 "QUICK START" NUTRITION AND WEIGHT LOSS PROGRAM
A NUTRITION AND WEIGHT LOSS PROGRAM DESIGNED JUST FOR YOU!!!
Here at West Portal Physical Therapy & Wellness Center, we are committed to providing a full spectrum of wellness services tailored specifically to your needs. This includes our
"QUICK START" NUTRITION AND WEIGHT LOSS PROGRAM.
Offered in conjunction with our core exercise program, this six-week plan is designed to help you understand your metabolism enabling you to improve your food choices and master new eating patterns. Most established diet programs are developed from general guidelines and are not designed especially to align with your metabolism.
THE KEY TO SUCCESS - RESTING METABOLIC RATE
To achieve your weight goals, you must find the proper balance between the energy you take in from food as calories and the energy you use with your
resting metabolic rate (RMR)
and physical activity.
Caloric Intake > Energy Output = Weight Gain
Caloric Intake < Energy Output = Weight Loss
Caloric Intake = Energy Output = Weight Maintenance
A simple, 12-minute breathing test can measure your RMR, which can account for up to 75% of all the calories you burn each day and is a critical component to establish daily caloric needs, whether you are trying to lose, gain, or maintain weight. You can now
"eat to your metabolism."
Eating well is not about denial or will power. Rather it is about smart choices that fit your lifestyle. Let us be your partner as we help you to transition to a more balanced and healthy eating lifestyle.
GETTING STARTED IS EASY WITH REALISTIC EXPECTATIONS AND GOALS...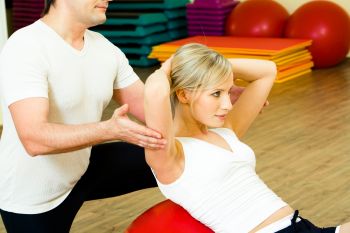 In your
first private session
, you will receive:
Initial Assessment
Resting Metabolic Rate Testing and Results
"Quick Start" Nutrition and Weight Loss Plan
Consultation on Plan
For the
duration of your plan
, you will be provided with:
Weekly Weigh-ins
Six-week Check-in
Reassessments
are available should you wish to continue your program to achieve your goals. To begin your
"QUICK START" NUTRITION AND WEIGHT LOSS PROGRAM
or for more information, please contact Daniel James by calling
(415) 664-6492
or emailing
DJamesPT@pacbell.net
.
Please click here to become acquainted with our
staff
. Note: this plan is a simple, practical program to assist healthy adults with weight loss. It is not a dietician-prepared plan. Participants should always contact their physician prior to beginning any weight loss program.
WELLNESS CENTER
HOURS OF OPERATION
Monday, Wednesday, and Friday

-


8:00 a.m. to 12:00 p.m.
Tuesday and Thursday

-


4:00 p.m. to 7:00 p.m.
Saturday

-


8:00 a.m. to 12:00 p.m.